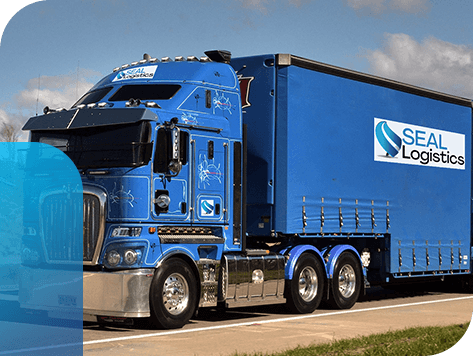 ​At SEAL Logistics, we have over 15 years' experience optimising supply chains, across a multitude of Industries. Over this time, we have gained a wide range of experience including Domestic & International Freight Management in Sea, Road, Rail and Air services, Warehouse and Distribution Management and rate negotiations.
We have solutions for both small and large business, from small retailers through to large distributors and depending on individual needs. You might start with benefiting from our simple freight management system with competitive rates, or for those larger movements utilise our outsourced transport services which we have developed over the years to help pass on savings you get with the power of SEAL Logistics bulk buying.
From the outset we will work with you as your logistics management experts to tailor a solution to your individual business freight and customer service needs. We can help you optimise your freight processes through our freight management software and will work in partnership with your business to ensure a continuous improvement strategy is in place.
Our goal is to provide you with a solution that is more of an investment in your business by turning your freight from being a cost to the business to a service experience that is positive for your customer well becoming internally more efficient and most of all cost effective by tapping into SEAL Logistics buying power.
Working with SEAL Logistics brings you the confidence your freight management is optimised with the best solution for your individual business.
Seal Logistics Key benefits include:

Single Multi-carrier transport management system to manage all freight
(cheapest carrier optimisation)

Free no obligation freight review completed for your business

Joining the Seal Logistics community to enjoy the benefits of bulk rates

A dedicated Account Manager for all your freight requirements

Simple single invoice for all carriers with no extra fees

Opportunity for branded tracking pages for clients

Collections booked online
A pricing model that is aligned with your specific logistics requirements

Freight reporting services including DIFOT on all carriers
SEAL Logistics is committed to becoming an industry leader by providing a first-class freight management service while ensuring our community of clients shipping rates are significantly better than our competitors through the power of bulk buying.
We are passionate about helping all businesses with their freight management and helping clients transform themselves through technology to streamline the supply chain and making them more efficient, smarter and stronger in there market place no matter their business size.